TAKE A MOMENT
Mission: To think, reach out and restore the goodness of our world with 15 Positive Life Choices (PLC).
Origin: Mr. Alex-Zan created the "Take A Moment" initiative over 20 years ago that encourages people to have a positive purpose for living and make a collective effort to reconnect and serve one another. Activities has been utilized in countless schools, homes, churches, workplaces and recognized by Va. Attorney General Mark L. Early (1999) and many other officials. The 15 Positive Life Choices (PLC) is merely a guide, a pathway, and a roadmap on how we can work together in restoring the goodness to our world. We encourage all citizens throughout the Commonwealth of Virginia and beyond to share with others and have their "Take A Moment" conversations.
*Note: "Take A Moment" was inspired recently and brought back to life by one of Charlottesville Va.'s most esteemed educators and elder Mrs. Theresa Walker -Price in January,2020.
"Take A Moment" event helps community focus on the positives
By Moriah Davis NBC29| February 6, 2020
CHARLOTTESVILLE, Va. (WVIR) – Activists in the community are coming together to have a much-needed conversation about positivity. People gathered for a round-table discussion called "Take A Moment" on Thursday.
Twenty years ago, Alex-Zan created 28 bullet points called Positive Life Choices. He says he found the list not too long ago and decided to hand it out at a Martin Luther King Jr. event in Charlottesville.
Shortly after, people quickly realized the listed needed to get around to more people.
"Even coach at the university say life is precious and then people start admitting that I need to let stuff go, we need to do some healing, we need to talk to each other," Alex-Zan said.
Alex-Zan hopes to have another event like this again in the future. However, the group is encouraging other citizens around the commonwealth and beyond to have their "Take A Moment" conversations.
Copyright 2020 WVIR. All rights reserved.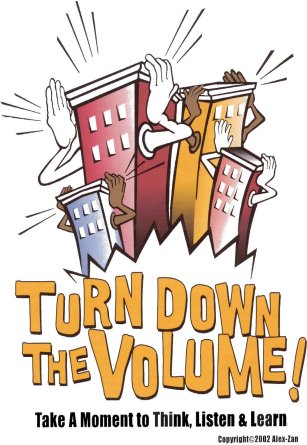 To Get Touched, Moved and Inspired…
Schedule Mr. Alex-Zan to speak at an event.
All presentations are designed to meet the needs of the group, school, company, or organization etc.
To inquire, please call
Or send a message below: